Elevating Education in Jamaica: An Introduction to Guiding Principle 1
Appraisal Management - GP1 Descriptors
Welcome to the first in our series of blog articles exploring the Guiding Principles for teachers in Jamaica. In this post, we will delve into Guiding Principle 1 (GP1) - "Teacher knows the subject(s) he or she is expected to teach and knows how to use available resources to enhance teaching and learning." This principle highlights the importance of teachers possessing strong subject knowledge and the ability to effectively utilize resources to deliver engaging lessons.
GP1 is essential for shaping the foundation of high-quality education in Jamaica. A deep understanding of the subject matter empowers teachers to create dynamic, effective lessons that inspire students to learn and grow. This, in turn, can have a transformative impact on students' performance, overall happiness, and academic achievement, setting them up for future success in their chosen fields.
A teacher who is well-versed in their subject area and can effectively harness available resources contributes to a positive school culture. This creates an environment where students feel supported, motivated, and challenged to reach their full potential. A strong school culture also attracts and retains other talented educators, fostering a collaborative environment that leads to continuous improvement and innovation.
At the national level, emphasizing the importance of GP1 can elevate the standard of education across Jamaica. As teachers strive to deepen their subject knowledge and utilize resources effectively, the collective effort can lead to better outcomes for students and contribute to the country's social and economic development.
Guiding Principle 1 plays a crucial role in promoting educational excellence in Jamaica. Stay tuned for our upcoming blog articles, where we will continue to explore the other Guiding Principles and their impact on teachers, students, schools, and the nation.
GP # 1: Teacher knows the subject(s) that he/she teaches.
Standard 1.1 Performance Descriptors
Knows the content of the subject being taught, how the content is constructed from simple to complex, and kept up to date through professional development), here's how a teacher can achieve full 6 credits – tasks a teacher can complete to build up evidence and achieve the maximum credits:
1 credit:
Attend a single workshop, seminar, or professional development course related to the subject area being taught and provide a certificate or record of attendance as evidence.
2 credits:
Attend multiple workshops, seminars, or professional development courses related to the subject area, and provide certificates or records of attendance as evidence.
Create lesson plans showcasing the teacher's understanding of the subject content and its progression from simple to complex concepts.
3 credits:
In addition to attending workshops, seminars, or courses, actively participate in professional learning communities or online forums related to the subject area, demonstrating engagement in ongoing professional development.
4 credits:
Share evidence of successful implementation of newly acquired knowledge from professional development activities in the classroom, such as samples of student work, assessments, or improved student outcomes.
5 credits:
Present a comprehensive teaching portfolio that includes lesson plans, student work samples, and evidence of ongoing professional development, highlighting the teacher's expertise in the subject area and commitment to staying current in their field.
6 credits:
Provide letters of recommendation, testimonials, or feedback from peers, supervisors, or experts in the subject area, confirming the teacher's expertise and dedication to staying up to date in their subject matter. This evidence should be combined with the documentation from previous credit levels (workshops, seminars, courses, lesson plans, student work samples, teaching portfolio) to demonstrate a comprehensive commitment to professional development and mastery of the subject content.
Standard 1.2 Performance Descriptors
(Understands the curriculum that embodies the subject(s) and sees its relationship to the attainment of educational and national goals), here's a scale from 1 to 4, detailing tasks a teacher can complete to build up evidence and achieve the maximum credits:
1 credit
Provide annotated curriculum or syllabus documents highlighting the alignment of subject content with educational and national goals at a basic level, demonstrating a foundational understanding of the relationship between the curriculum and national goals.
2 credits
Create lesson plans that show a clear connection between subject content, curriculum goals, and national objectives, illustrating the teacher's ability to integrate educational and national goals into their daily teaching practice.
3 credits
Share evidence of student learning or assessments that demonstrate the successful integration of curriculum goals and national objectives in the classroom, showcasing the teacher's effectiveness in helping students make connections between the subject matter and broader goals.
4 credits
Present a comprehensive teaching portfolio that includes annotated curriculum documents, lesson plans, student work samples, and assessments, all highlighting the strong alignment between subject content, curriculum goals, and national objectives. Additionally, provide reflections on how the teacher has adjusted their teaching practice to better align with educational and national goals or any initiatives undertaken to promote the understanding of these goals among colleagues and the wider school community.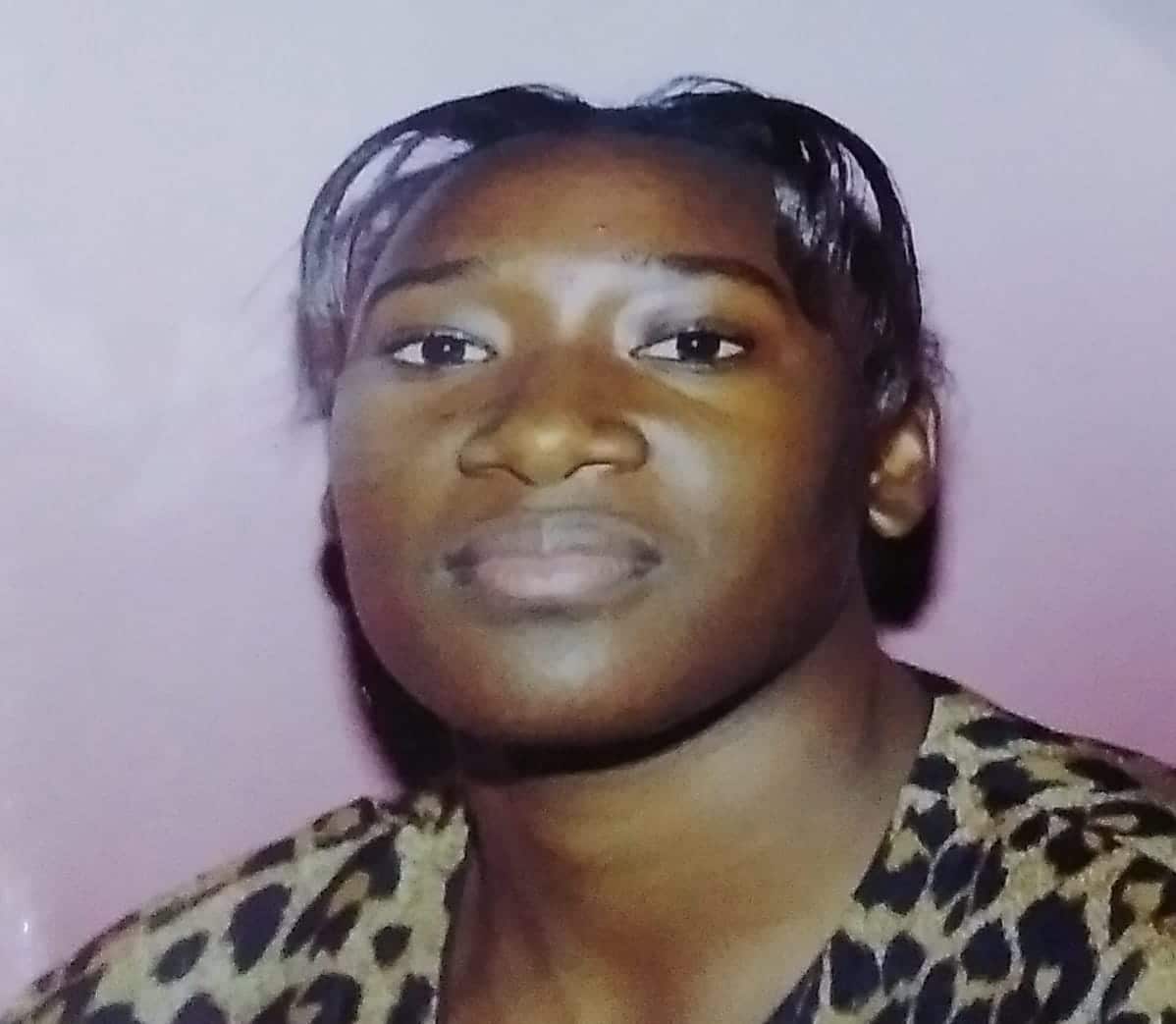 Roxannie Buckley
Home Economics Teacher - Alston High
"As a Home Economics teacher, I am pleased with the clarity and simplicity of the Zyqual descriptors for GP1. They provide a straightforward framework for assessing teacher performance and aligning it with national standards. By utilizing these descriptors, I am confident that I can provide fair and consistent evaluations for my colleagues, and ultimately improve the quality of education for our students. "
Franklin Burrell
HOD - Science, St. Andrew High School for Girls
"A head of department at St. Andrew High School for Girls struggled to assess teachers in their department fairly and effectively until discovering the Zyqual prepared descriptors for GP1. These descriptors have given them newfound confidence and excitement in their ability to assess staff with clarity and accuracy. "
More Guiding Principles Descriptors
Exceptional Support From Zyqual
Embracing Zyqual's Descriptors for GP1: A Game-Changer in Teacher Assessment at St. Andrew High School for Girls
Franklin Burrell
Head of Science Department - St. Andrew High School For Girls
As the head of the science department, I have been facing challenges when it comes to effectively assessing the performance of our teachers. It has been difficult to identify specific areas for improvement and provide constructive feedback that would ultimately lead to enhanced teaching practices and better student outcomes.
Now, with the introduction of Zyqual's prepared descriptors for Guiding Principle 1 (GP1), I am truly excited and confident about the potential this resource has in transforming our assessment processes. These comprehensive and well-structured descriptors will allow me to accurately assess each teacher's performance based on clear and purposeful criteria, ensuring that the assessment is fair and consistent across the department.
To facilitating more accurate evaluations, these descriptors will also help our teachers identify their strengths and areas for growth. They will be able to set goals for professional development, refine their teaching strategies, and continuously improve their practice, ultimately leading to higher student achievement in our science courses.
As we implement these descriptors in our department, I am optimistic that they will not only make our assessment processes more effective, but also foster a culture of continuous improvement, collaboration, and excellence among our teachers. This, in turn, will contribute to the overall success of our school and ultimately benefit the students and the wider Jamaican education system.
Zyqual
As a dedicated leader with a background in computer science and education, I am committed to transforming education through innovative technology solutions. As CEO of Zyqual Ltd, I have led a team that has revolutionized the way schools in Jamaica approach teaching and learning. With the Zyqual platform, we have helped schools across Jamaica improve student outcomes and teacher engagement by providing an intuitive and customizable solution that streamlines lesson planning, grading, and collaboration. As a computer science teacher and education technology enthusiast, I bring a deep understanding of both the technical and pedagogical aspects of our solution. This allows me to lead a team of certified trainers who provide personalized support to schools and ensure that they are getting the most out of Zyqual. I am always looking for new opportunities to collaborate and make a difference in education. Let's connect and explore how we can work together to transform teaching and learning for the better.